Testimonials
I chose Nampa Midwifery when I was 20 weeks pregnant, because I was freaked out by hospitals, and wanted a lot of choice in my birthing process. These ladies are angels I swear. They make you feel as if each decision is 100% your choice (which is how it should be). They inform and educate about different options available, but leave it up to you to decide, because you know best as a mom. The level of bodily autonomy and consent is beyond anything I've experienced at a doctors office. This was my first pregnancy, they made me feel confident and strong within myself, and my choices. My birth went smoothly, and I felt safe and comfortable the whole time. I felt very comfortable under their care, and they respond well if you need anything or have any questions. They arent like a doctor who does the checkup and moves to the next, they truly care about each person. They make you feel cared for, and loved every visit. I 100% recommend anyone who is considering a natural birth to chose Nampa Midwifery. I can't thank them enough. ???? – Willow W.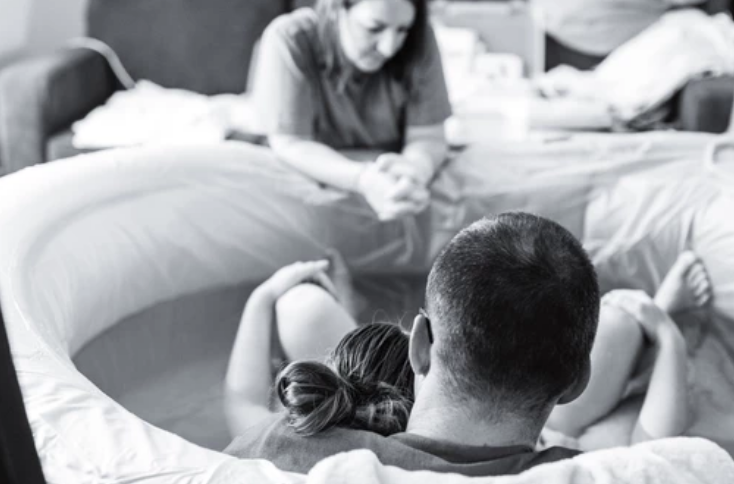 Photo Credit: Key Moments Photography
If you want to be fully supported, encouraged, and informed throughout your prenatal, delivery, and postpartum experience then look no further than Nampa Midwifery. I have never been treated so well by medical professionals and had my decisions respected completely without any bias. I was able to make choices about my care after being fully informed of both the risks and benefits of everything and never given any grief about whichever decision I made. My birth was incredible, I was able to completely trust my body and they trusted me and let me labor and birth the way I wanted. In return I had an amazing birth experience that helped to heal some of the old wounds from my first birth. I cannot thank them enough for the amazing care I have received. I wish I had known about them with my first, and if I was planning on having more children I'd definitely use them again. I'd also like to mention to their amazing receptionist, she's so incredibly on top of everything from payments, to scheduling, to reminders and so friendly and personable to me and my kiddo. Just an amazing team they have, every aspect of my pregnancy journey was amazing and I'm so thankful. – Madison L.
I'm so glad we went the midwife route this time around, had an amazing experience with the Nampa Midwifery Team. I felt truly taken care of and heard. -Corina K.
My husband and I came to Nampa Midwifery for our first pregnancy, and they were awesome to work with. They were very kind and informative and always gave us room to make our own decisions. Throughout the labor process they were very knowledgeable and professional. They were very calm through the whole thing and were very patient with me and let my body work at it's own pace. Can't recommend them enough. – Elena P.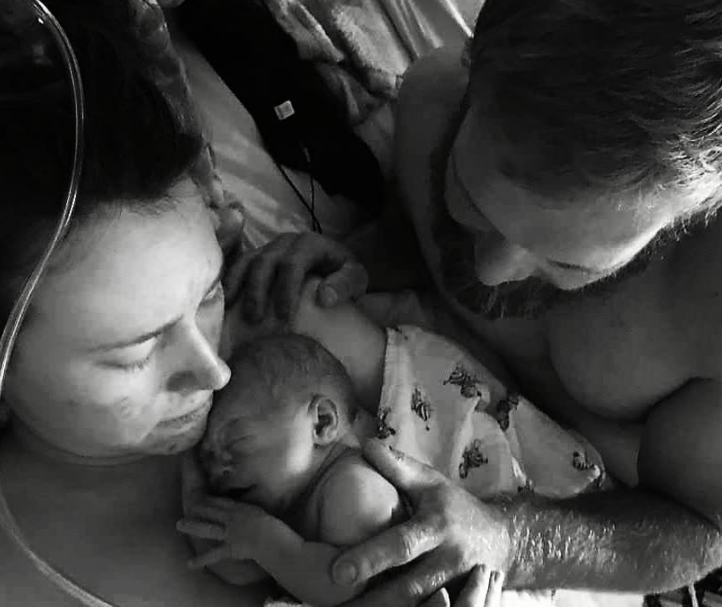 Would recommend! I had the most empowering experience with these amazing ladies! They took such good care of me throughout my pregnancy, ups and downs . I couldn't have asked for such an amazing experience bringing my baby into this world! – Elysse D.
I have thoroughly enjoyed having my babies through Nampa Midwifery. They really helped me in making the best decisions and understanding the decisions I was making before I made them for my baby and me. They never put pressure on me to do one thing if I wanted to do it a different way. They were always so supportive and sweet and when it came time for labor they just stepped to the side just quietly sitting and waiting and letting my husband and I have that time to connect with each other, and then when it came time for baby to come they jumped in at the last minute to catch baby I made sure that I was OK. Even through my miscarriage they were so supportive and sweet and whatever they could do to help me through that. – Aubrey M.
If you're looking to have confidence and control over your pregnancy and birth experience, Nampa Midwives are a perfect fit for you! They put you in the front seat and give guidance when you want it. Having 2 previous hospital births, I knew I didn't want another, but going in didn't know what to expect from a birthing center. The team made me feel confident that I had made the right decision for myself and most importantly my baby!
– Kaitlin M.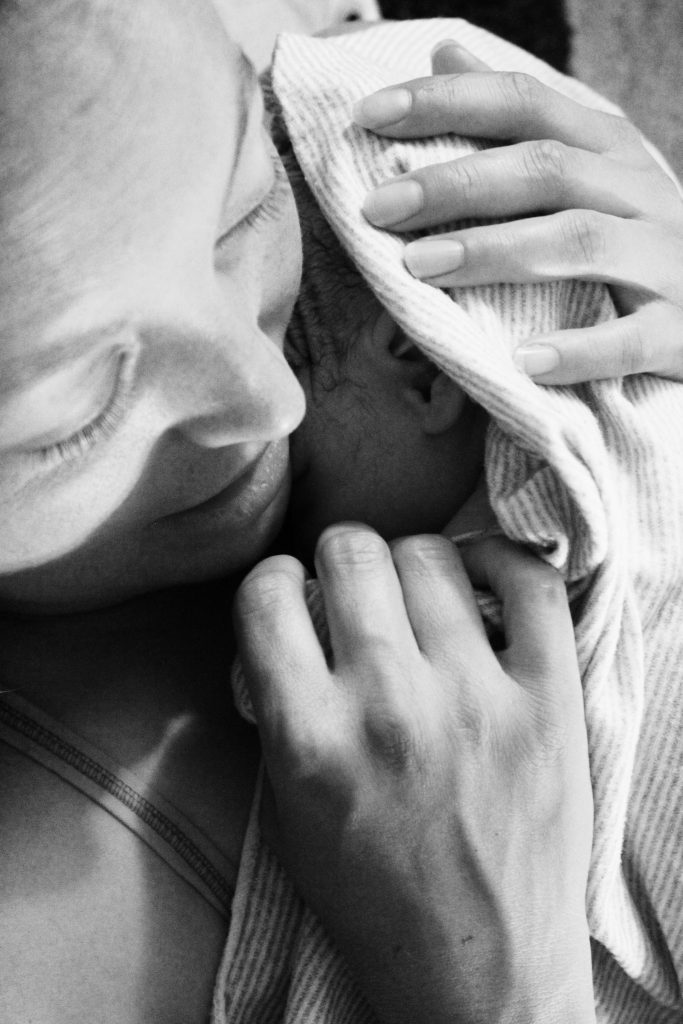 I had an amazing experience with Nampa Midwifery! Walking into the center, you could always expect the warm smile from the front and then the welcoming of your midwives for whatever appointment you had. All the women here were extremely warm, supportive, and helpful in assisting to help my birth vision come to life. I appreciated their knowledge and openness. I had an absolutely beautiful home birth but loved coming into their birth center for almost all my appointments except for the few around birth which were in my home. I received all the important information I needed and never felt rushed in any appointments so I could always ask all the questions I had. The women at the midwife center were so supportive and always made me feel so strong and capable. I would 100% come to them in the event that I was having another baby. My home birth was magical and having the ability to reach out to my birth team before, during, and after birth really helped me go through birth well and transition into my new role as a mother. Love these fairy godmothers and their support in one of the most magical times in my life. – Emily C.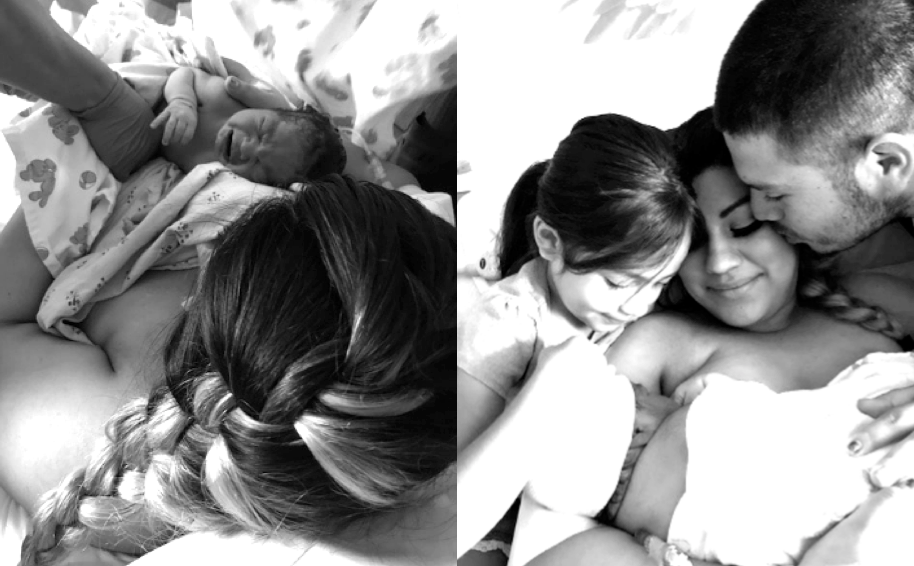 Had 2 of my 3 babies with this amazing team of women and 110% recommend! They are professional, understanding, and patient and they help you do it your way! They make you so comfortable! So wonderful!!! – Amber S.
Nampa Midwifery were a helpful, knowledgeable, and kind source of care during a pregnancy that had a lot of stressful and difficult circumstances surrounding it and ended in a very redemptive birth experience. I've been able to experience successful home births and healthy pregnancies with their oversight twice! They were patient to answer my every question, reassuring during moments of anxiousness, and they always respected my wishes and preferences, whatever they were with each pregnancy and birth. They give you your space, help you make informed decisions, act as both midwives and doulas during birth, and practice safety and respect with their patients. I fully believe every mother should do what their comfort level allows them to do regarding birth, and after working with them, for me it's 100% midwifery care. I think it's how bringing a baby into this world was meant to be and as a woman and a mother, I'm grateful to have experienced that! Thank you, Nampa Midwives! – Savannah S.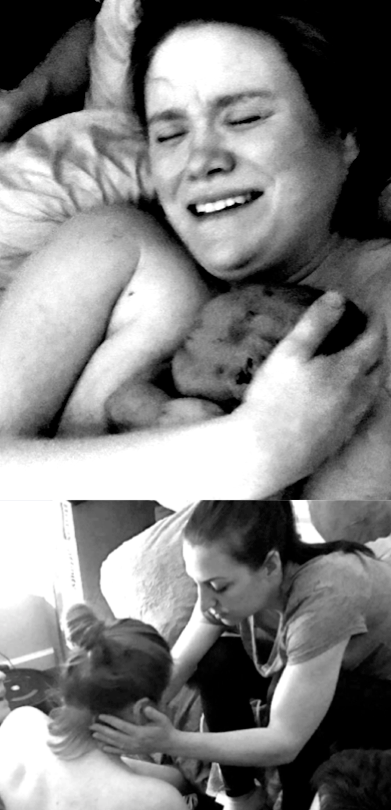 All of the amazing ladies that have taken care of me throughout my pregnancy have been a blessing and I couldn't have done it with out them. They have but so much confidence into birthing at home for me it's unreal. Every step of the way they are they willing to answer any questions and truly help you when needed? -Seona B.
My experience with Nampa Midwifery was absolutely stellar! This was my 10th baby. I have had a mix of hospital, birth center, and homebirths and have had the blessing of working with a number of highly skilled, excellent midwives. The midwives at Nampa Midwifery are right up there with the very best. Knowledgeable, respectful, highly competent, intuitive, and joyful. I very much loved working with them and would happily go back again. – Maire O.