In Idaho and Oregon, licensed midwives are full scope maternity medical providers. Nampa Midwifery offers family centered maternity care and home birth. In the medical community people are referred to as "patients", at Nampa Midwifery you are a "client". Anytime a person seeks a medical professional for health care and advice, they are hiring the individual because they see value in their education, knowledge, and skill. Likewise, Nampa Midwifery honors the experience, knowledge, and skill of women, we are working for YOU.   
You can expect superior care, where each visit is scheduled for one full hour to allow you adequate time to visit with the midwife.  Appointments focus on holistic healthcare guidance, specifically nutrition, hydration, movement, mental, emotional, and social health. 
Health care counseling and education are core components to ensuring individuals and families are best equipped to make important decisions about their health. Midwives spend thousands of hours doing research and creating tools to share and help ensure the best outcomes possible. 
All routine and any additional lab work is available with in-house draw and results.
Greater Treasure Valley of southwest Idaho:
Nampa
Boise
Meridian
Kuna
Caldwell
Marsing
Wilder
Parma
Fruitland
Homedale
Melba
Star
Emmett and other locations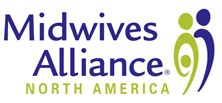 "Midwives are the traditional care providers for mothers and infants. Midwives are trained professionals with expertise and skills in supporting women to maintain healthy pregnancies and have optimal births and recoveries during the postpartum period. Midwives provide women with individualized care uniquely " (Midwives Alliance of North America, 2020, What is a Midwife?)